Welcome to Hollywood Hills, a Pacifica Senior Living Community offering Independent Living, Assisted Living, and Memory Care in sunny Los Angeles, CA.
At Pacifica Hollywood Hills, our team creates a safe and secure atmosphere where residents thrive, fostering peace of mind among those in our community, and their families. Our compassionate team members provide personalized care, tailoring each resident's daily routine to his or her individual needs.
Occupying a genuine Hollywood landmark that was built by the family of 1910's and '20s film star Mary Pickford, our community has been a residence of choice for Assisted Living and Memory Care residents from all walks of life—including a few genuine stars too, like Jack Benny! We pride ourselves on our ability to combine the comfort and security of a community serviced by 24-hour care and the independence and unique atmosphere of being just minutes away from all of the history, fun, and excitement Hollywood and the rest of Los Angeles has to offer.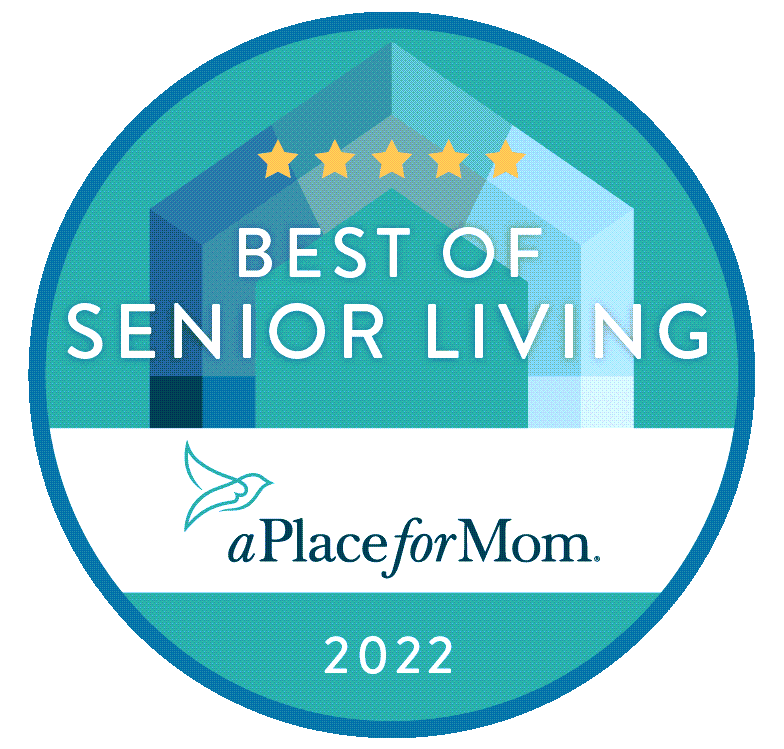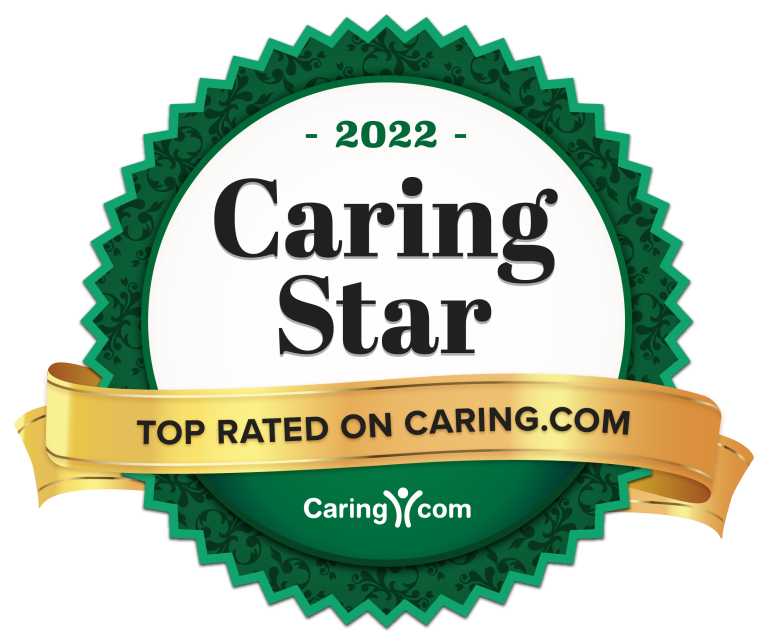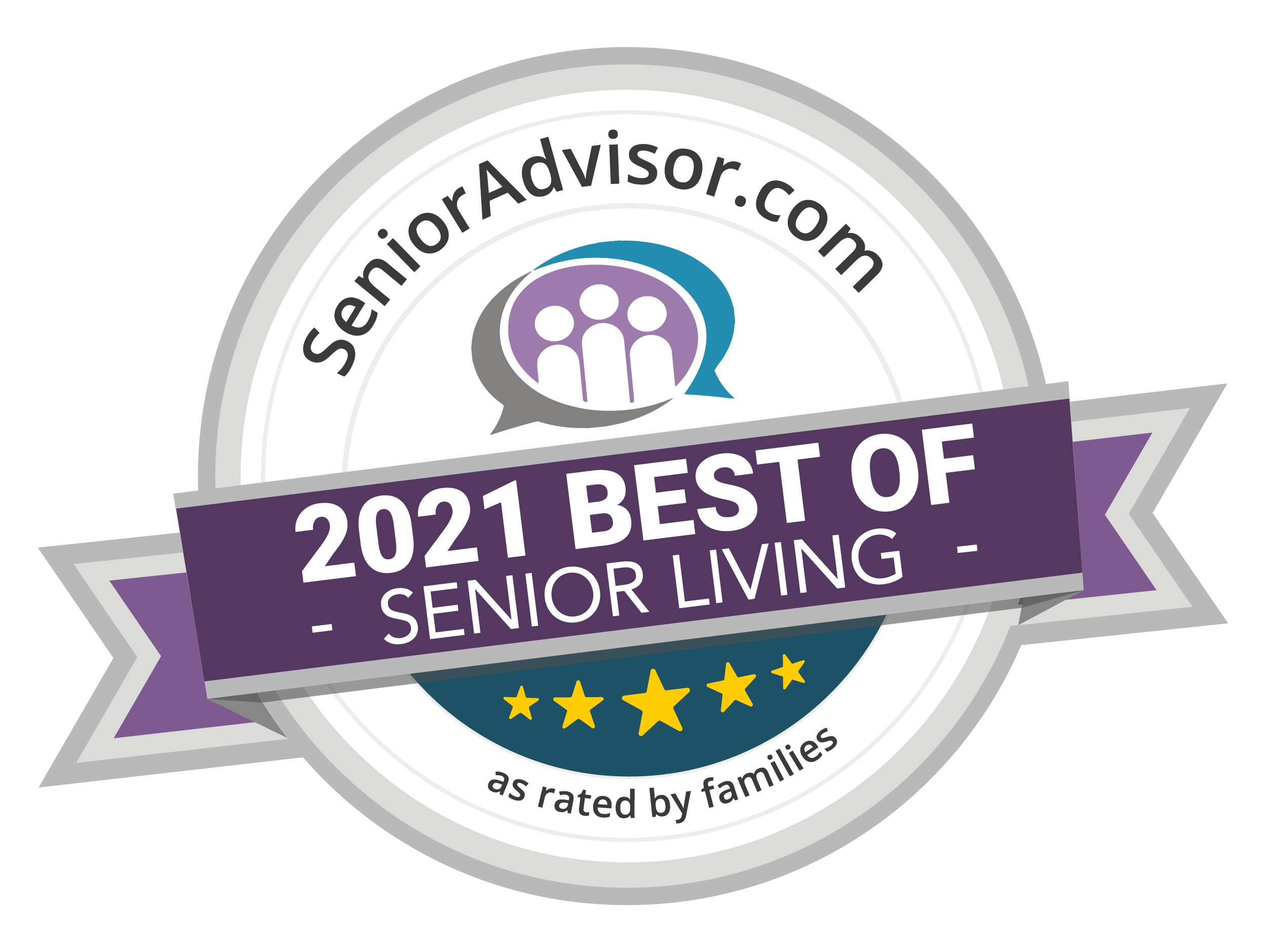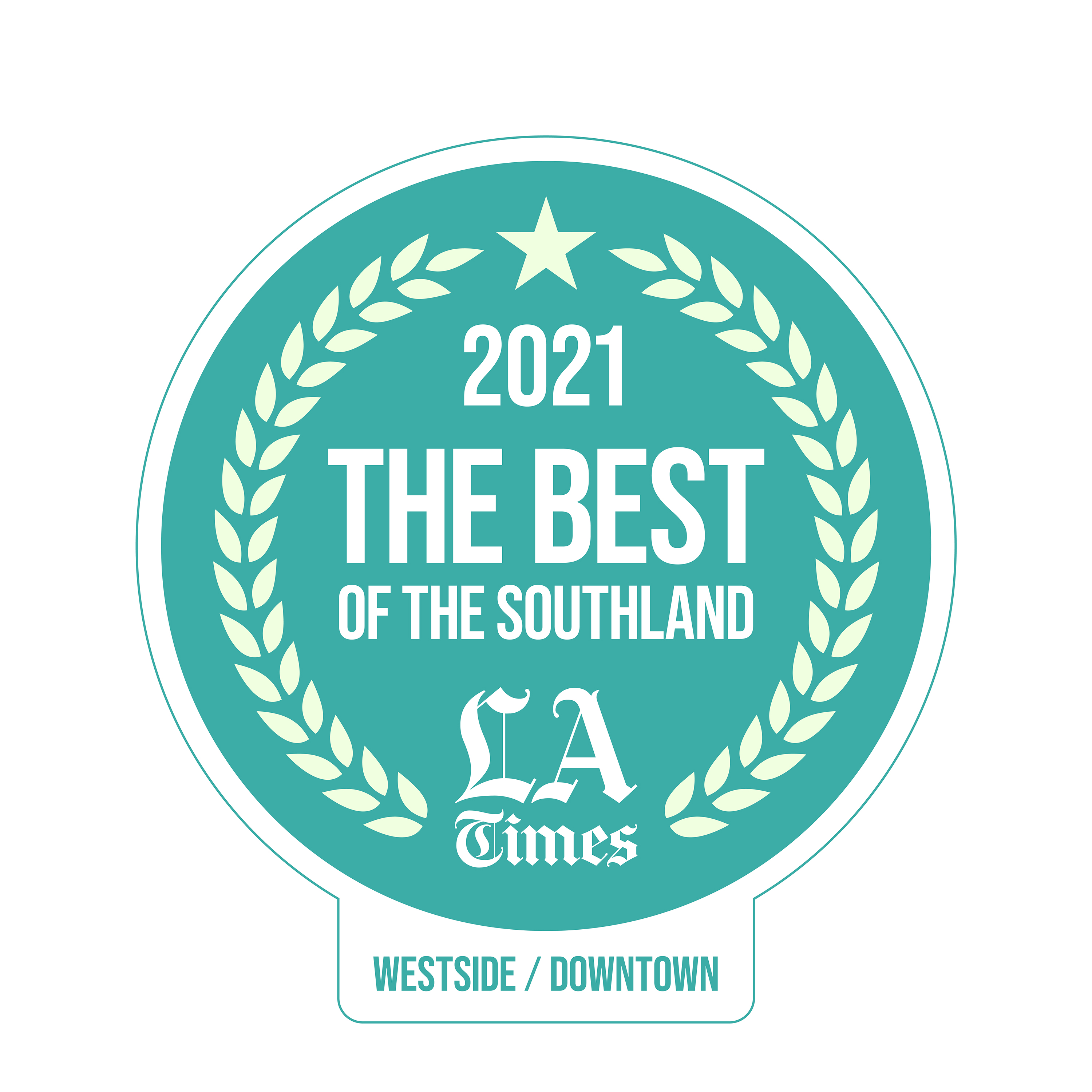 Hollywood Hills, A Pacifica Senior Living Community is proud to have won the A Place For Mom 2022 Best of Senior Living award and on being named one of Caring.com's Caring Stars for 2022!
Click here to read more!
Independent Living in Los Angeles, CA
We provide luxury senior living apartments and exciting community amenities for our Independent Living residents, creating a world-class experience complete with chef-prepared dining, exciting social opportunities, and comprehensive housekeeping services.
Our Independent Living apartments offer ample living and storage space, featuring walk-in closets and patios or balconies. We offer a wide selection of floor plans and layouts to choose from, complete with full-sized refrigerators, private bathrooms, and individually-controlled thermostats, and we provide cable television and high-speed internet access in each apartment home.
Assisted Living in Los Angeles, CA
Our award-winning HeartlandTM Assisted Living program is designed to help residents manage their day-to-day activities with a tailored balance of support and independence. We assess each incoming resident individually and create a personalized service plan for their unique daily routine and needs. Our compassionate team members provide a wide range of services, such as medication management, assistance with bathing, dressing and grooming, as needed for each resident, and escorting to and from meals, among others.
Memory Care in Los Angeles, CA
Our LegaciesTM Memory Care program is specially designed for residents living with dementia and Alzheimer's disease, providing a unique approach to long-term care that is personalized for those navigating a memory-loss journey.
We use a dynamic, resident-centered approach for our Memory Care program to provide tailored care for each person according to his or her needs over time. Our memory care residents have access to caregivers 24 hours a day, with emergency call systems located in each of our safe and secure apartments. We provide a wide range of dementia care and Alzheimer's care for our residents living with memory loss, including dementia-specific programming, guided exercise, mobility assistance, and more.
Dining at Hollywood Hills
The dining at Hollywood Hills consists of delicious, chef-prepared meals served three times per day, with menu options tailored to meet residents' nutritional recommendations—all made with fresh, nutritious, and flavorful ingredients. Residents are invited to choose from a variety of dishes at each mealtime, incorporating seasonal ingredients and classic favorites that rival many Los Angeles restaurants.
Activities and Events at Hollywood Hills
Our life-enrichment programming is designed to encourage residents to live an active lifestyle while calling Hollywood Hills home. We invite residents to bond with their peers and make friends by participating in unique enrichment activities, providing ongoing opportunities to explore new interests and hobbies. Our monthly calendar features a wide range of events and activities, including hands-on learning opportunities, guided exercise, group outings, and much more.
Housekeeping at Hollywood Hills
Housekeeping services are available to all Hollywood Hills residents, including laundry assistance, linen care, and apartment maintenance. Our housekeeping staff members strive to help residents live with peace of mind about their surroundings.
Transportation at Hollywood Hills
Transportation services are available to all Hollywood Hills residents, creating a safe and reliable way to visit doctors, go grocery shopping, and visit local restaurants, shopping, and attractions. Our residents are invited to use our services as needed and our team members are happy to help schedule rides.
Things to Do in Los Angeles, CA
What isn't there to do in world famous Los Angeles? We are located just off of Hollywood Boulevard near Highway 101. Los Angeles offers some of the nation's most iconic restaurants, theatres, and points of interest, and our residents find many important resources within minutes of our community.
We are located minutes from Griffith Park, putting the world-famous Griffith Observatory less than a mile away. Along Hollywood Boulevard, our residents will find endless opportunities for world-class dining and shopping close to home, including Zankou Chicken, Vim Thai, and Original Tommy's World Famous Hamburgers.
Our community is near the Kaiser Permanente Los Angeles Medical Center, offering a dynamic range of healthcare and pharmacy services.
Senior Living in Los Angeles, CA
At Hollywood Hills, we are proud to offer comprehensive Independent Living, Assisted Living, and Memory Care options for families seeking luxury retirement living in Los Angeles, California. Our senior living community offers a vibrant, secure atmosphere where residents thrive, providing individualized care for each person that creates a tailored retirement experience.
To learn more about our community and the types of care we are licensed to provide, we invite families and potential residents to contact our office via phone or email. Our staff members are happy to answer questions about our senior living homes, our services and our amenities, helping families understand if Hollywood Hills is the right choice for retirement living in Los Angeles, California.